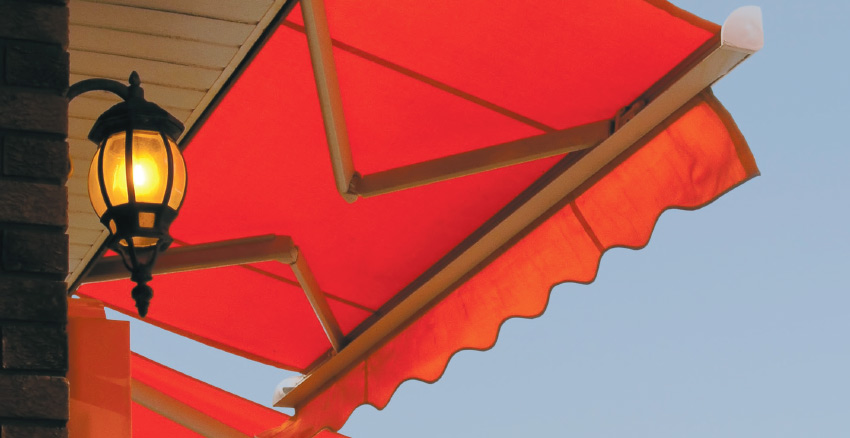 Automation for sun awnings to protect from the sun easily
Why choosing an automation for sun awnings?
A sun awning automation is an effective and practical tool to protect from the summer sun in a simple and immediate way. The automation will allow the awning to extend or fold back thanks, for instance, to a small remote control, therefore making your terrace or balcony a fresh shelter from the summer heat.
Sun awning automations have various benefits: the practicality of possibly extending or folding it back with a few actions; the possibility of creating an area where you can cool off during the summer and, above all, the automation long life that, over time, will guarantee you considerable savings.

–
Operation
But how do sun awning automations work precisely? The mechanism is quite simple: the awnings are fitted with a gearmotor that, thanks to the connection to a remote control, allows you to extend or fold back your sun awning. With a simple action, you can therefore have full control of your awning.
Many sun awnings can be purchased with a gearmotor already fitted but if you wish to use an awning you already own, you can install it on it with some small modifications.
You can purchase the best automation system for your needs from Tau Italia and enjoy all the benefits a sun awning automation can provide.
–
What type to choose?
Sun awning automations can be installed on any type of awnings and can be controlled in different ways: remotely, thanks to a remote control, or by push-button.
Every system has its advantages: the immediacy of the remote control, for instance, that allows opening or closing the awning even remotely with no trouble at all; or, again, the simplicity of the push-button that, with just one gesture and no effort whatsoever, allows controlling your automation system. Consequently, you can choose the type of sun awning automation that suits your requirements best!