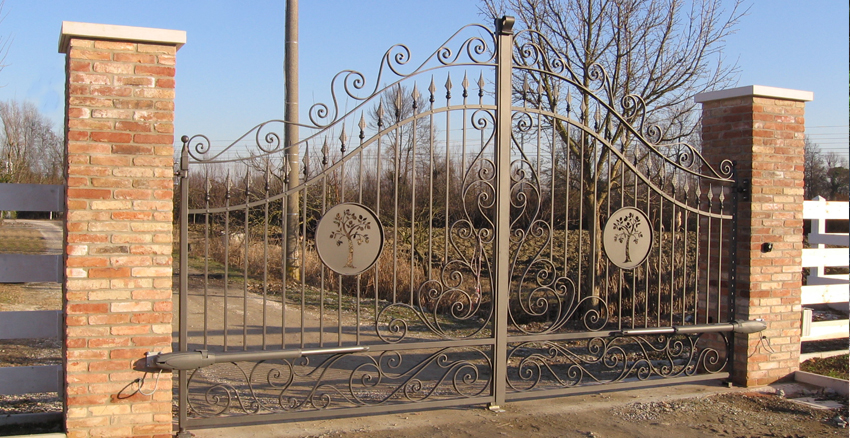 Gate automatic systems: composition and advantages
Automatic gates:
customised solutions for any type of opening
Protecting their house with a gate gives the owners of a building security, regardless of whether it is a villa, condominium or factory. Relying on the sector professionals, you can assess effective solutions, customised according to your requirements. For instance, in the range of products offered by Tau Italia, it is possible to assess gate automatic systems capable of moving leaves weighing between 400 and 4000 kg. The difference is just the kind of leaf.

–
Why is it better to choose gate automatic systems?
Getting out with the keys in your hand to open the gate is not always pleasant, above all during the night or when the weather does not cooperate. Choosing to install an automatic gate is a practical, cost-effective solution that does not require much, regardless of whether they are sliding or swing leaves.
Aesthetically, there is no difference between manual and automatic gates: the only difference is given by the light indicator installed next to the gate.
–
Automatic systems:
all components at your disposal
Automatic gates can be activated in many ways: with a key, remotely or with a button connected to the intercom system.
The motor near the gate is the device controlling movement: its small size allows installing the system anywhere without being a hindrance. In case of a blackout, however, you can activate a release mechanism and open the leaves manually.
A light, accompanied by an acoustic signal too, warns the gate is opening even remotely. The sensors, located next to the leaves, allow stopping the closing movement if a person or car passes through: another safety measure warning of the presence of moving people or vehicles.