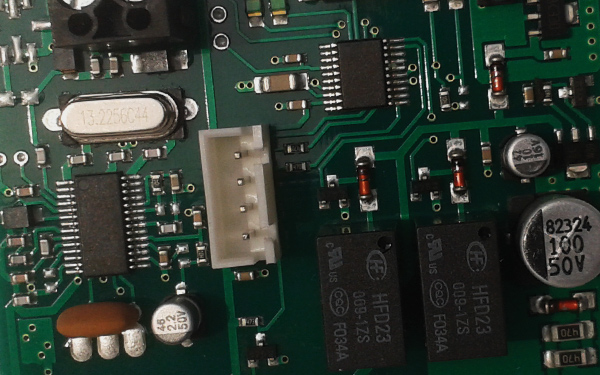 Radio receivers: A new system for a safer connection.
The new radio receiver (mod. 250RXSM1/B and 250RXSM2/B) replaces the previous models 250RXDC1/B and 250RXDC2/B. It comes with a standard memory capable of learning up to 15 different transmitters, either fixed or rolling code.
The memory can be enhanced by using one of the available expansion memory modules (250SM126, 250SM254 and 250SM1022).
This allows storing up to 1022 different transmitters.
To connect these new memory modules, TAU uses quick connectors, much simpler and more efficient than the usual EEPROM memories, easily damaged during maintenance.