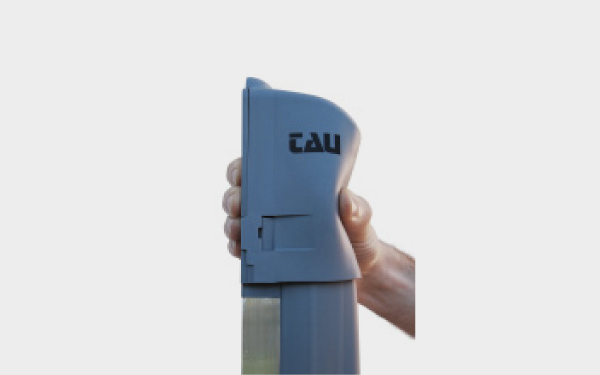 Safety and flexibility.
TAU presents a new BSD sensitive edge. Soft, deformable and elastic, it is made in high stability material that keeps its characteristics also at the most extreme temperatures, in both hot and cold conditions.
Without any rigid parts and thanks to a special internal mechanism, sensitive edges deform all along their length, guaranteeing always maximum safety for both people and vehicles.
They are available in two different sizes: mod. 900BSD15, up to 1.5 metres in length and mod. 900BSD20 up to 2 metres.