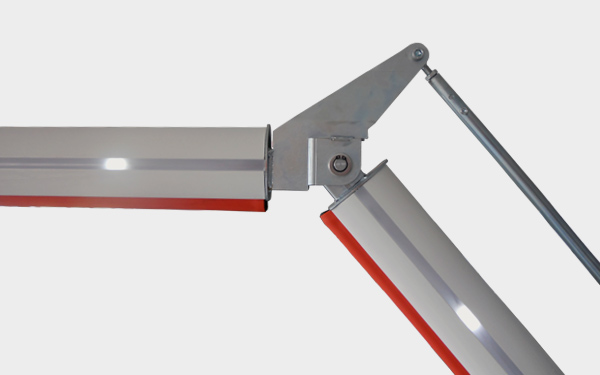 Joint for elliptical bar
The joint for elliptical bar completes the range of accessories for the Luxe barrier.
Ideal for underground car parks where the ceiling height restricts the total opening of the automatic barrier. The application of the joint allows managing a wide passage from a minimum of 3m to a maximum of 5m.